News
Welcoming Lawyer Kathryn O'Neil to the firm's Family Law Group.
Published November 3, 2022
Patterson Law continues its aggressive year of growth by welcoming Lawyer Kathryn O'Neil to the firm's Family Law Group.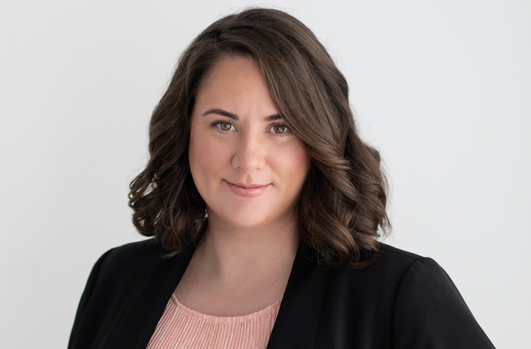 Patterson Law proudly announces that Kathryn O'Neil will join the firm's Family Law Group practicing from its Truro location at 10 Church St., effective November 1st, 2022.
Kathryn's family law knowledge comes from her experience working at a general practice law firm in Port Hawkesbury, Cape Breton, where she articled and started her career as an associate. Before becoming an associate, Kathryn sharpened her legal skills while working as a Legal Researcher and Writer for Ares Law, a boutique law firm in Ontario's Muskoka region. All critical steps in cultivating her passion for supporting clients with compassion and kindness. Kathryn has strong roots in the province, having been born and raised partly in the Strait Region. She is looking forward to building a practice in Nova Scotia's "hub."
"Attracting lawyers with the indicators of a bright future in law is something we are proud to be known for in Nova Scotia," says Co-Managing Partner Jennifer Hamilton Upham, "This year, our Family Law Group has expanded rapidly with talented lawyers, such as Kathryn. These lawyers offer a strong foundation of legal knowledge in addition to the quintessential core value of collaboration which is required to succeed as a Patterson Law team member. Lawyers of Kathryn's caliber are welcome additions that we hope to build the future of our firm practice groups around to support our clients and future clients to be."
Kathryn joins the firm's current roster of 11 family law lawyers practicing in matters including Marriage Contracts ("Pre-Nuptial Agreements"), adoptions, parenting after separation, dividing family assets and finances, and divorces, as well as child protection matters. 
Kathryn received her Juris Doctor while attending Dalhousie's Schulich School of Law, where she received the Alistair Fraser Award for Excellence in Contracts. Kathryn's undergraduate degree, a Bachelor of Arts in Philosophy, comes from Morehead State University in Morehead, Kentucky, where she was named to the Dean's List in all four years of her degree.
"I am excited to join Patterson Law because I will have the opportunity to work and learn alongside established lawyers in the family law practice group," says Kathryn, "I am also looking forward to taking advantage of what I have been told is an excellent IT system."
Patterson Law welcomes Kathryn O'Neil to the firm.